Starting at a Startup
Reflections on Starting My Career at a Tech Startup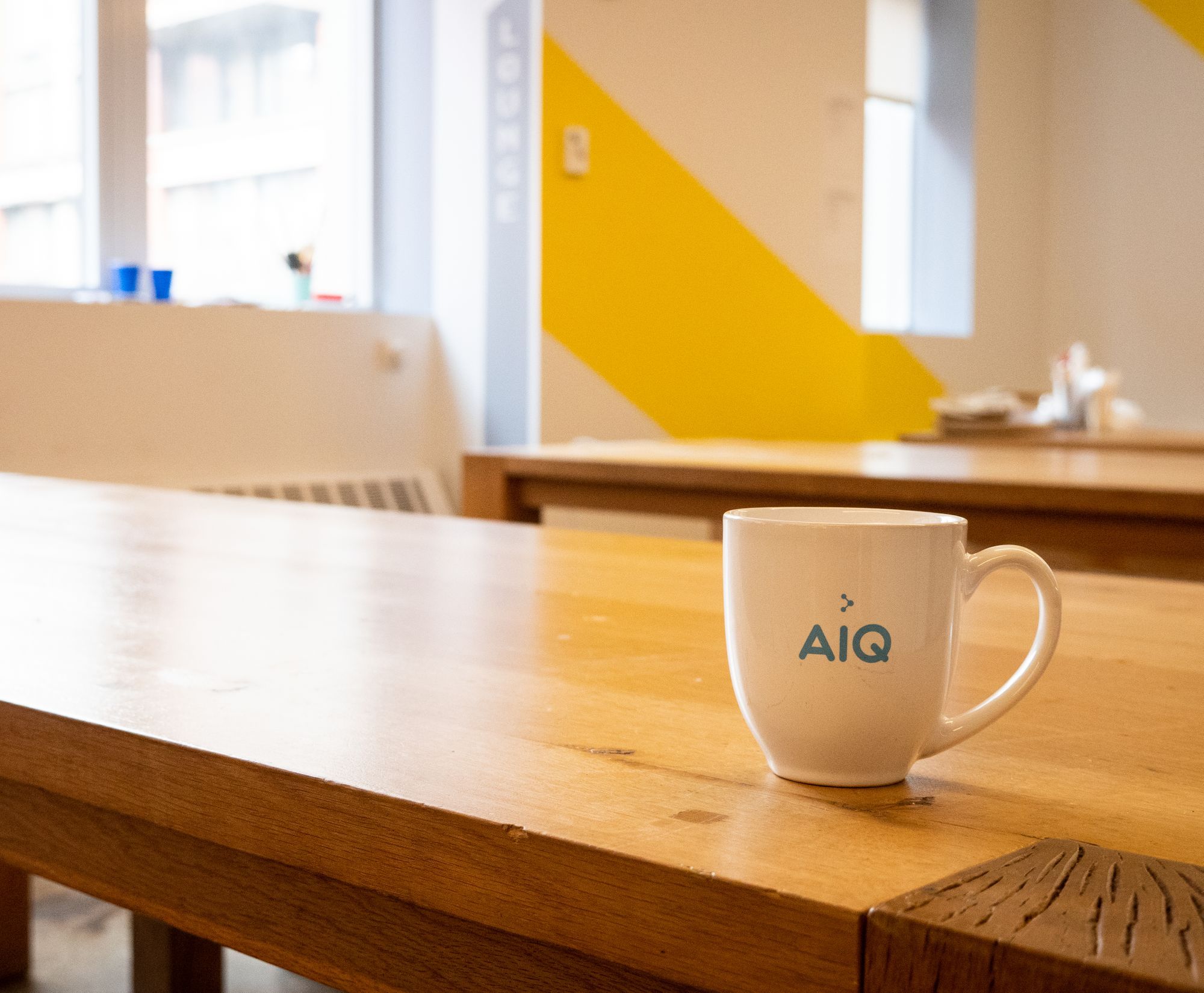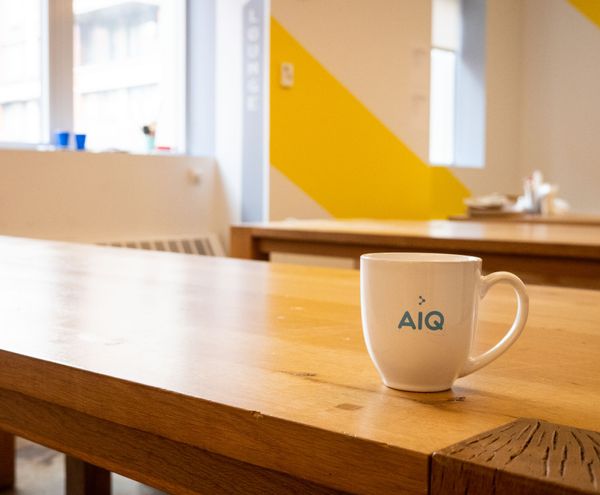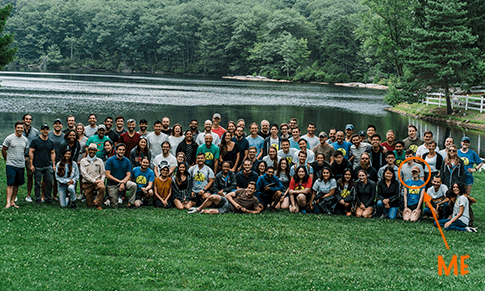 To my future self, seeking a reminder of the learnings I carried out of my first job and into my next one at Google; To my current self, seeking to better understand the personal and professional implications of the last three years of my life at ActionIQ; And to those Internet folks seeking to supplement their own experiences with insights from others':
---
In my first week at ActionIQ, a tech startup based in New York City, I was assigned an onboarding mentor who I would quickly find out had only been on the job for a month by the time I joined; everything he taught me he did so as a welcome reminder to his barely seasoned self. I had onboarding sessions with four other newbies, led by the CTO, the Head of Product, the CEO, and the office manager who doubled as an event planner/HR rep/security guard/ninja. I had thoroughly explored the single-unit Clue-themed office in a matter of hours, including the cabinets stocked fresh with groceries and Bai teas I wouldn't have dared spend money on as an indebted NYU student-turned-grad. As a Forward Deployed Engineer – an all-encompassing title for a data engineer who works with customers to make their data usable within the ActionIQ software – I became chiefly responsible for all technical matters for two clients desperately in need of an owner after my colleague decided to leave the company to pursue grad school. "Not fully onboarded" would be putting it nicely, but by that point I was the only team member with the capacity to take on any sort of work as my teammates swam neck-deep in broken tooling and demanding customers and hacky solutions whose quality came second to the primary requirement of being a solution at all. Fast-paced, challenging, reliably unpredictable, this was exactly the sort of startup shenanigans I had been looking for.
A large, established company might gradually and cautiously grant responsibilities to its recent graduates, testing the waters with small tasks, giving work of higher complexity in response to proven competence. The 70-person startup can't afford not to give its recent graduates responsibilities that might, under normal circumstances, be considered beyond their qualifications. This level of responsibility often translates into newbies being asked to take on workloads that leave them wondering how and where to even begin, and with little guidance. Looked at in reverse, newbies are allowed to take on workloads that they do not necessarily have the know-how to take on, or that are beyond the scope of their role.
At my first visit with a client, I was feeling pretty pleased with my professional self. The client's office was located in the Empire State Building, and we had to have our photos taken at the front desk to be granted temporary badges for entry up to the 21st floor. It felt like an old Hollywood movie (or, at least, what I imagine an old Hollywood movie to be), where the young professionals strut confidently into the lobby and head up for some *important business*, nodding politely at the other sophisticated professionals who tip their hats and say "Good afternoon'" with a smile. Never mind that we caused a minor traffic jam when we got stuck at the turnstile and had to be helped by one of the security guards because our badges weren't working. Once we made it to our floor and into our meeting, it was time for ActionIQ's technical expert to be introduced. I was that expert, of course. It felt strange to suddenly be playing in the same field as professionals who had been at their careers for years and years. I was fresh out of college, but as far as they were concerned I was an experienced engineer who would be responsible for the integrity of their data. Somehow I managed to look and talk the part, or so my coworkers would tell me. That is, until the client asked me the most basic question: "Where were you before ActionIQ?" Now, I knew that they would be displeased to hear that a fresh-out-of-college noob would be handling all technical aspects of their engagements with ActionIQ, so I gave them the name of the company I had interned at, Viacom, and the name of the company I had interned at before that, Verizon – I felt pretty impressive dropping those V cards. Then they asked me what I had done at those companies, and I fumbled and told them that I was an intern on so-and-so team. My cover was blown. The client was visibly caught off guard by the news and a momentary awkward silence filled the conference room. At the same time that I drowned in the flood of silence I created, a lesson was learned. Two lessons, actually: 1) Nobody needs to know how new you are, and 2) It hardly matters how much skill you have so long as you present a certain level of skill. There are exceptions, as always, but the pattern I found was that I did not need to have the answers on the spot, even in the face of clients, provided I could feign expertise for long enough to become the expert I was purported to be. This skill of communicating an aura of professionalism and know-how has proven almost as important as the know-how itself, a principle that was reinforced constantly across client interactions. Further, by being brought into a room of experienced professionals, I was driven to strive for an equal level of professionalism, and with so many examples to mimic I became better at looking the part. All the while, I worked hard to achieve the level of expertise I wanted them to think I had – I was striving to fit into the image I had begun to convey. With the formidable technical challenges I was asked to take on, it was not long before I found myself fitting more and more effortlessly into that image.
Even as I was challenged within my role, I had opportunities to grow outside of it, by nature of the company being as young as it was. I organized the first two outings for the newly established Women at AIQ group, and many more outings for my team. I unofficially became the CFO (Chief Food Officer – title self-given) by organizing group order-in and requesting food items be delivered to the office. I hosted Paint Nights for coworkers to hang out and create masterpieces while eating Sweetgreen – painting and salad go well together, did you know? Once our company expanded from one office suite to two(!), I worked with our Head of Design to design a mural for the new office space. Art and event planning were things I loved but chose not to make a career out of; working at ActionIQ made it easy for me to explore those passions on the side.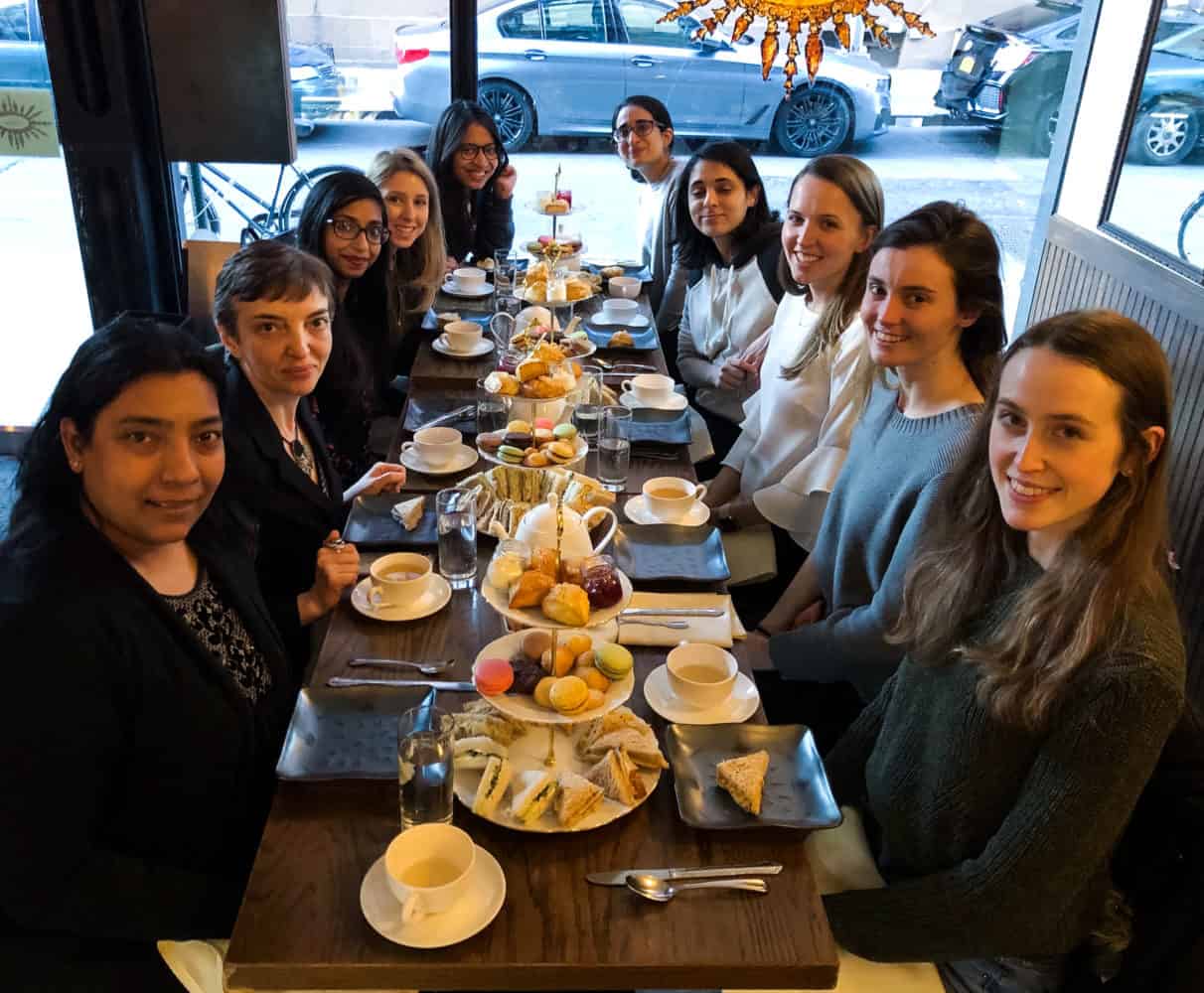 At the time that I joined ActionIQ, my team was six members strong and very unstructured. By unstructured, I mean that there was no concept of levels for the role – no matter your experience level, you were Forward Deployed Engineer. There was little documentation, and what existed was quickly becoming stale thanks to the fast pace of change we experienced. There was some semblance of an onboarding process, but the majority of it was ad-hoc and focused on "learning by doing" (i.e. just start doing work because we have no time to waste). Being the ninth FDE ever at ActionIQ (two FDEs had switched roles, and one had left the company), I had the unique opportunity to be an entry-level employee involved in some disproportionately ginormous structural decisions. I was answering questions they simply don't need to ask at well-established companies: What sort of team structure and leveling can we put in place to support team scalability and individual career growth? How should the interview process look – what criteria are we hiring for and what questions can we ask to make confident determinations? Outside of my team I took part in establishing company-wide best practices: I helped the new QA team to understand everything that was wrong with our testing process; I worked with the Product team to formulate and prioritize better internal tooling; I broke down our flawed alerting system to the new head of DevOps who would become its new owner. By the time I left the FDE team to join the Full Stack team, I was the second most tenured FDE on a team of 14, and I was leading our documentation and onboarding efforts, while heavily involved in hiring for new FDEs.
After two years as an FDE, I passed the interview process for an internal transfer to the Full Stack team. Before I even began on my new team, I was asked to manage our winter interns (winterns) through a three week program for female students from universities across NYC. I didn't jump at the opportunity, and in fact I turned it down initially, eager to prove myself to my new team as soon as possible. With the help of my manager's manager, however, I arrived at the realization that this was the ideal low-commitment introduction to managing and mentoring a team. I had mentored new team members before, but never more than one at a time and I was not their manager by any stretch of the imagination. Aside from the temptation of a new experience, I was warmed by the notion that I could be a confident female technical figure for these college women to relate to and, in the best case, be empowered by. Despite my initial hesitation, mentoring the winterns was one of the most rewarding experiences of my time at ActionIQ. In only three weeks, five exceptional women taught themselves a new programming language and employed a new framework for a data analysis project that they presented to the entire company. As their manager, I managed to provide them with the technical tools, professional guidance, and moral support that would embolden them on their three week journey, and I managed to stay out of their way enough for them to see that they were entirely capable of understanding complex problems on their own. It's uncomfortably corny to say, but: even though it was my job to uplift and inspire the winterns, I found that they uplifted and inspired me tenfold.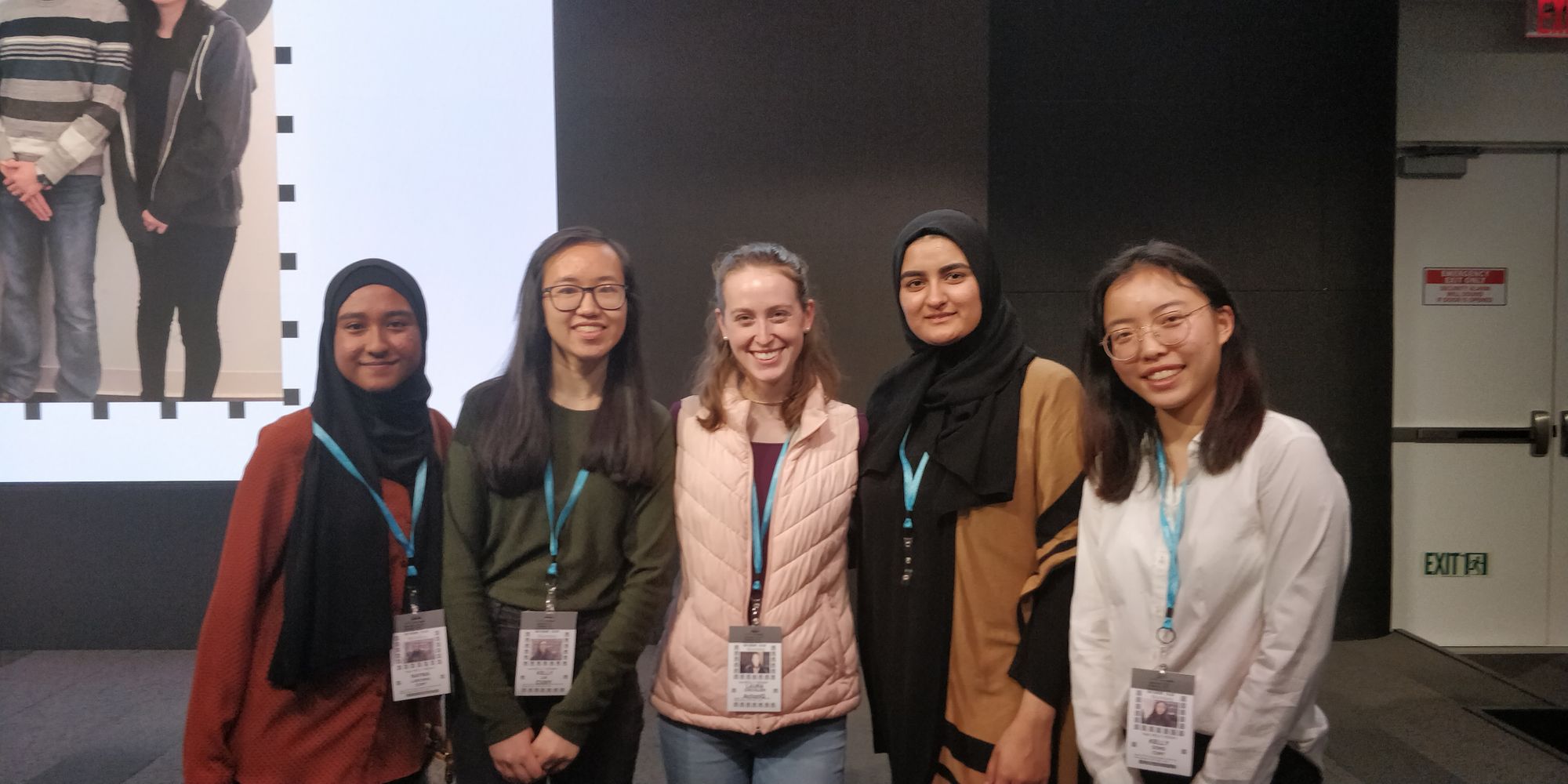 At the end of three weeks, I rode the high out of working with the winterns into working as a Full Stack engineer. The new role meant no more engaging with marketing clients, and I would be able to focus my full energy on growing as an engineer and as a collaborator within a high-caliber engineering organization. Eight months of Full Stack engineering at ActionIQ measured up to what felt like years' worth of experience and insights. Unlike in my role as an FDE, I had several mentors and committed code changes that underwent thorough, relentless reviews before they could be merged – having any solution at all was no longer sufficient for my purposes. Perhaps it's because Full Stack as a startup entity was already so well-defined by its ubiquity, whereas Forward Deployed Engineering was a recent and fairly custom branch of engineering, that working on the Full Stack team allowed me many of the perks of working at a startup without the constant scrambling and maneuvering around broken tooling that I never seemed to have time to fix. I could build things without worrying about anything other than the thing I was building (with few exceptions... illegible legacy code, for one). Exploration and experimentation were encouraged, so what followed was exposure to software engineering ideas and tools that broadened my view of the technical landscape. "Mob programming" was one of my favorites, along with other strategies for agile development, like retrospectives reliant on colorful post-it notes and storytelling. (Test-driven development was one of my least favorites – I respect it, sure, but you can't make me like it). Two years in to my time at ActionIQ, processes and structures were already far more sophisticated than two years beforehand, but our company was not so siloed by then that I didn't have the opportunity to work closely with other teams; namely, I worked directly with Product and Design teams on a regular basis, and less regularly with other engineering teams whose ownership overlapped with ours. I witnessed and took part in a drastic reorganization of the Engineering org, thus in the span of a few short months I was immersed in the hows, whats, and whys of one foundational organizational structure over another. I could have easily stayed on the Full Stack team many months more without a pause in my learning.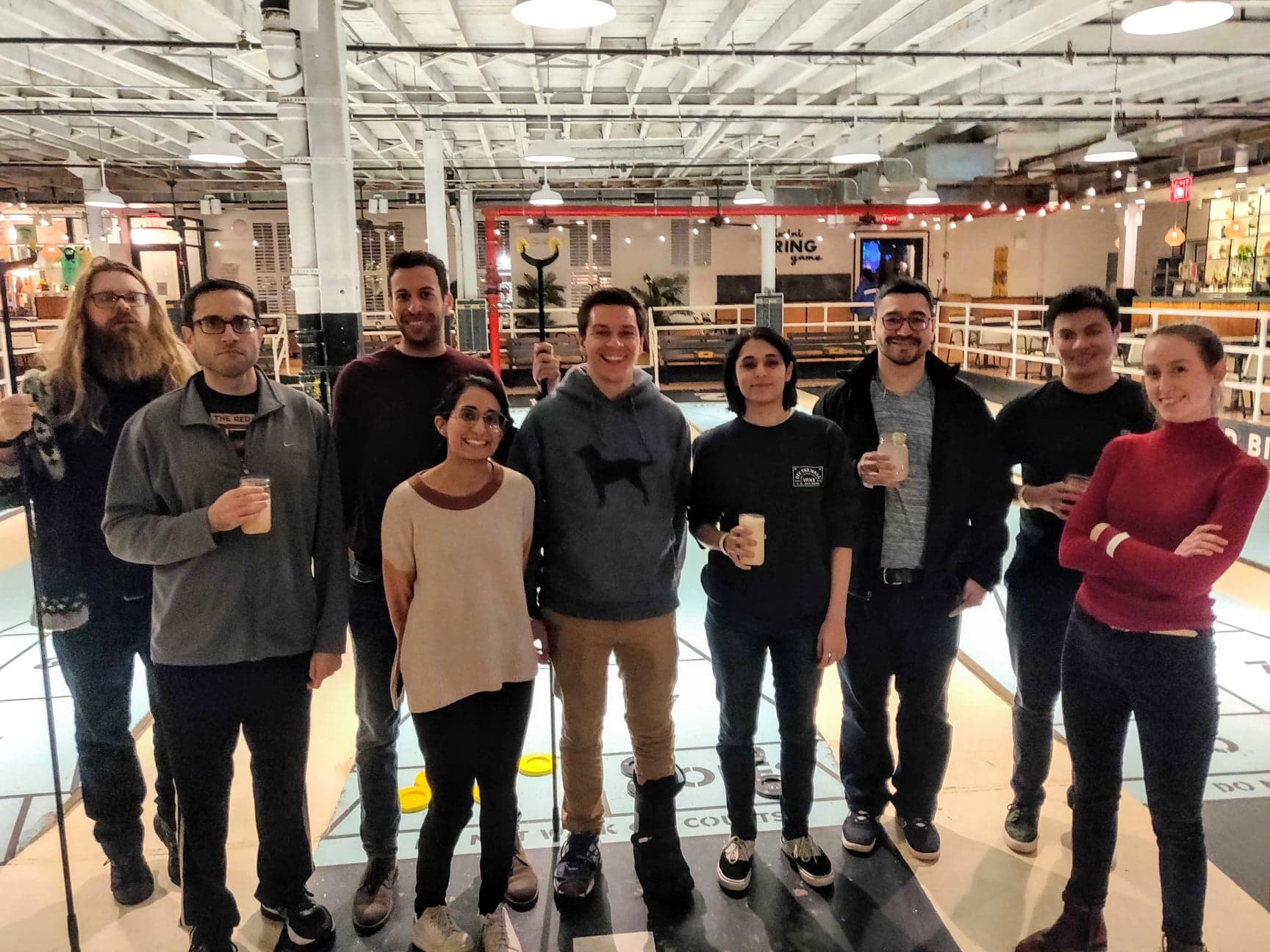 You might be questioning whether I have shaped my experience into a positive one retroactively to justify my decision to work at ActionIQ. You are right to question! Allow me to caveat this entire reflection with the recognition that my perspective is biased towards my own experience and personality, and that I am choosing to see my experience as a positive one out of a desire to make the most of every opportunity; this is not a retrofitting of my decisions into my goals, so much as an acknowledgment of how my decisions have equipped me for them. Further, I realize that starting at a startup might not be the most fitting decision for everyone. This reflection is less an argument for starting your career at a startup than a case for seeking to stay challenged and pursuing opportunities that accelerate your growth in ways that inspire and excite you. In my experience, the education I received at ActionIQ, within my main role and beyond, was incalculable and could largely be attributed to merely being where I was. Still, I wouldn't discount the opportunity for growth outside of such an atmosphere. With nearly three years of full-time startup experience under my belt, Google presented a whole new suite of opportunities for personal and professional growth that I was and am eager to explore, and all the more ready for having had the breadth of experiences afforded to me by starting at a startup.
Nobody told me how uneasy it would feel to part ways with the company that has both caused me so much discomfort by challenging me in unpredictable ways and much comfort by interweaving me into a close-knit community of intelligent and kind employees. The curious, adventurous attitude that brought me to this startup might have been replaced by a desire to hold on to a great thing had it not been for my self-imposed reminders that discomfort is key to growth (e.g. the watercolor painted text I keep at my desk which declared my commitment to "live on the edge of my comfort zone"). Though I was never entirely comfortable at ActionIQ, I have arrived at a point where there is more to be learned elsewhere. Three years ago, I began my career at a startup where I found myself conquering complexities that were beyond my skill level and making decisions I was practically unqualified to make, and I am all the better for it. With full intentions of focusing my energy on my new role at Google, I bid ActionIQ a heartfelt adieu.